If you've never done a Christ Renews His Parish (now called Welcome.) weekend or joined ACTS at your parish, prayerfully consider if its right for you - take it from me, it will change your life!
I just worked on a special project for someone who wanted to share how much her ACTS ladies group means to her. She wanted to give them something consistent and handmade.
We ended up on the Rosary Bracelet with Mini Round Miraculous Medal - black twine and Olivewood bead. 
They turned out so beautiful!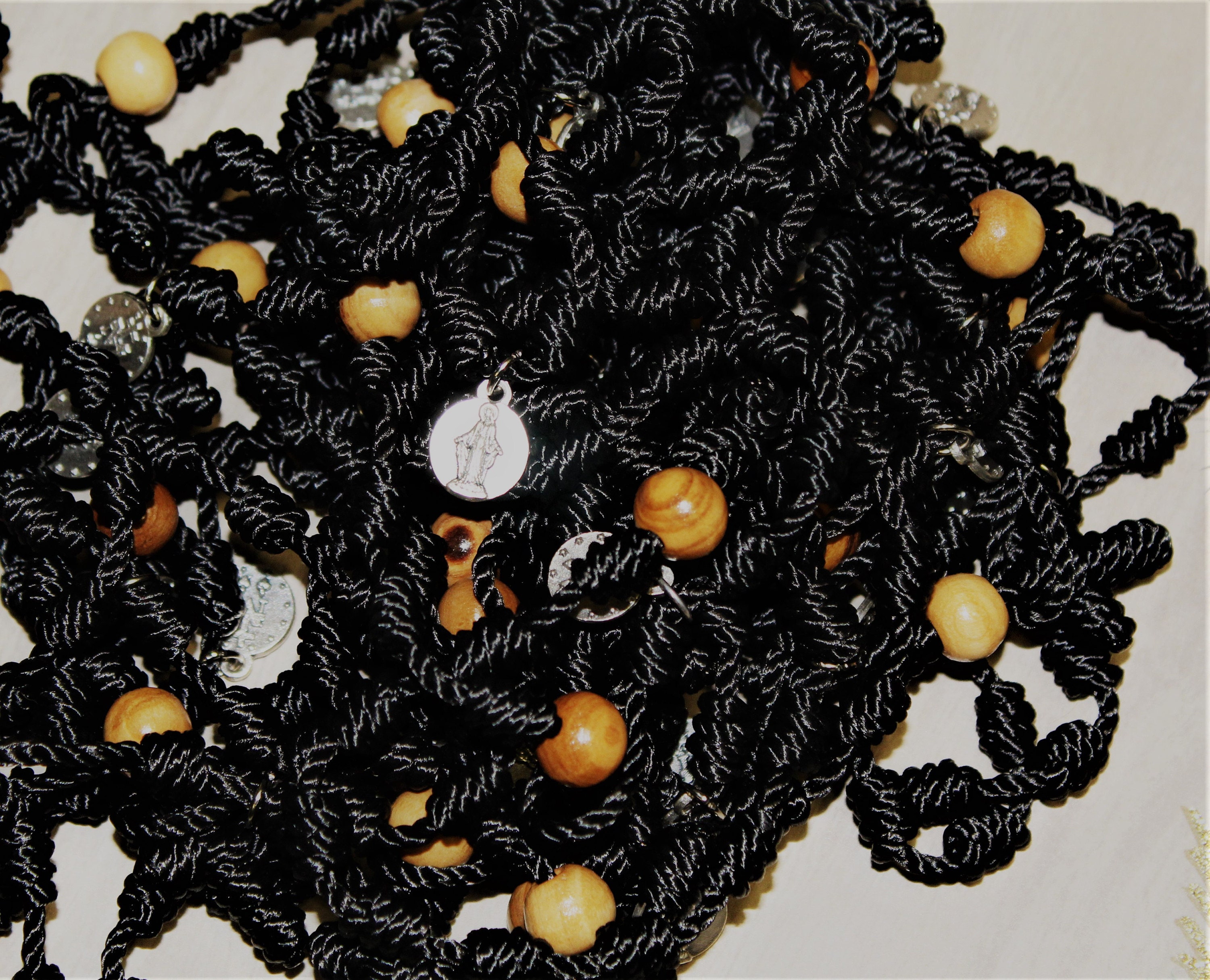 Whether you are active or not in your parish, we all have gifts we can contribute to others. Everyone is on their journey, wandering at times but always closer to God than they think.
Pray often and remember: you were meant to be here.
~Joanna