We recently gave away two custom designed PopSockets, here below is a pic our winner posted on Insta: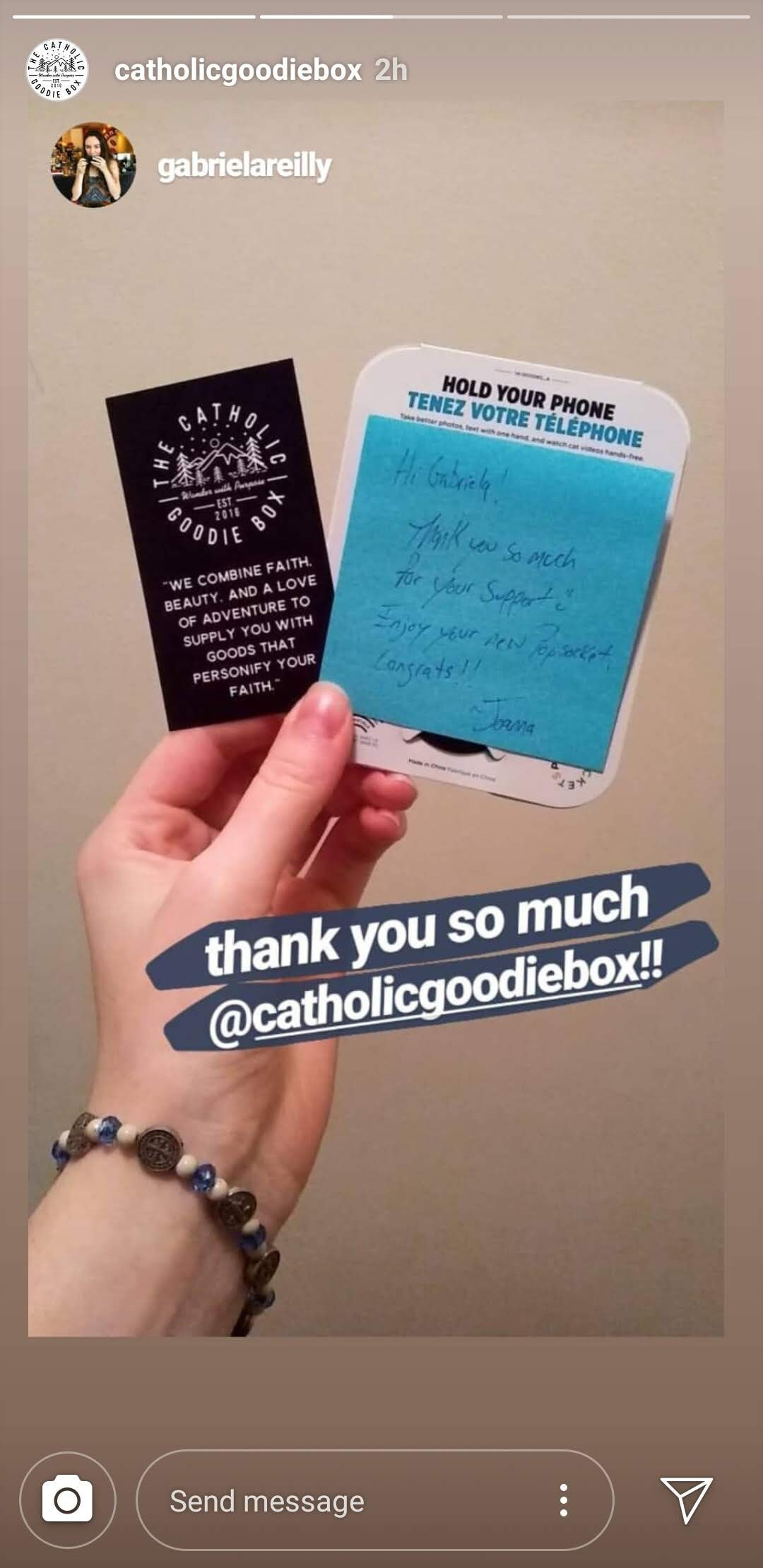 It was a unique and fun opportunity to explore how icons of the catholic faith can be transformed and integrated into things that people enjoy using or to solve problems. We see these as opportunities for people to "fertilize" their thoughts and prayers and jumpstart some new growth!
If you think about your faith journey as a garden, there are elements of planning, maintenance, care, and intention that are required in order to produce strong and healthy fruits (results).
As you close 2018, take a moment to assess your "garden": does it need a little water or fertilizer? Do you have a harvest to share with a friend? Need to pick some weeds? 
~Joanna