This month we are working on a new line of Hats for our Shop.
We are really liking the Yupoong brand of hats and all of their really cool styles, especially their Cotton 5Panel (mockup below in grey)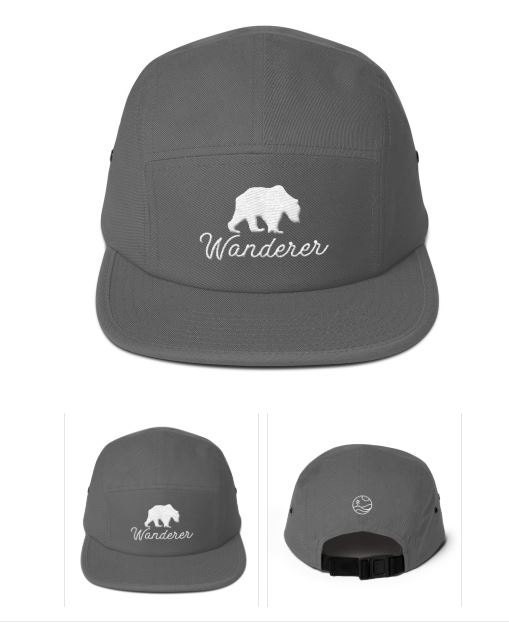 and their Low Profile Trucker style (actual production sample shown below in navy)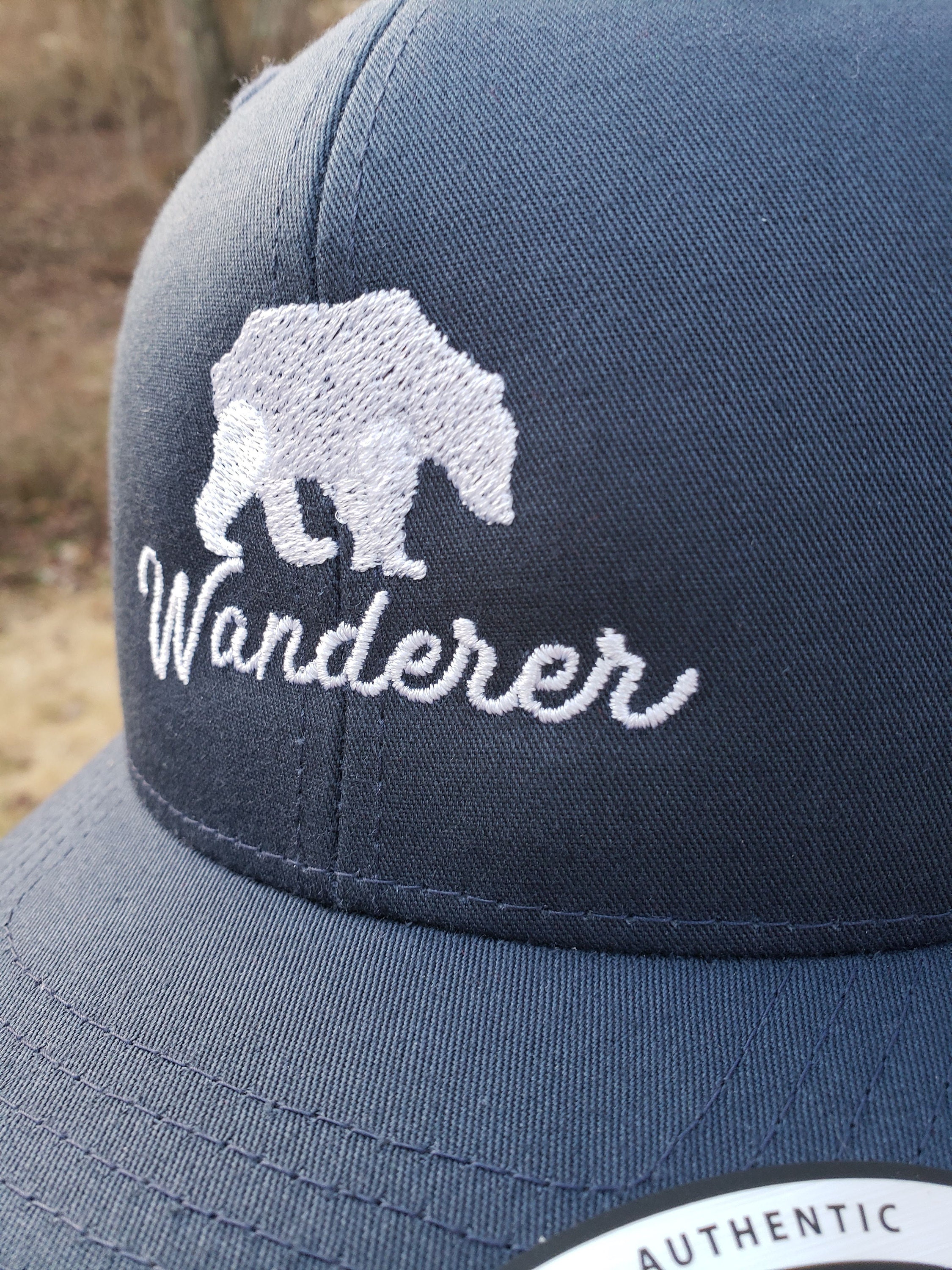 We opted for flat embroidery for the samples (Bear and letters in white) but are looking forward to tweaking the design to test out a "Puff" embroider of the Wanderer Bear - it will give him a cool 3D look and allow him to pop visually from the profile.
We are also going to change the font style next as well, since we decided it doesn't really communicate our brand the way we intended it to, so more to come on that!
We are brand new to Hat design and realized early on that we are not only testing products but also the fulfillment partners we are collaborating with.
Here's an early lesson learned:
What is critical up front is planning out what you will communicate (don't say what you think you want, write it down), what you expect to hear said back to you, and what to do if what is said misses the mark.
The magic is in communicating your vision to others in such a way that preserves your vision for the product but at the same time cracks the door open for them to refine your vision further and comeback to you with something you never thought of.
If this happens, its an indicator you are working with someone special but there's a greater thing happening here as well: you've established trust with the other person by being prepared and purposeful right from the get go. 
Be purposeful!
~Matt